Our Focus
Management Services
Web Applications
Desktop Applications
IT Consulting and Enterprise
Web Designing and Deveploment
Web Hosting (US Based)
Our Products

EZ Office. Making it much more easier.
A software that addresses many issues for many offices. It has a centralized data base system that facilitates documentations of different departments of the office to function in the most synchronized manner. More...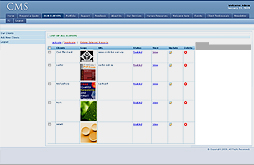 EZ Control
EZ Control is the Content Management System that allows companies to retain and leverage functional expertise of its website within its control.
More...
client feedback

Khimti Services Private Limited
'Excellent Work. Completed the project exactly to detail. Communication was clear and concise. Delighted. Will definitely use again.'
More...